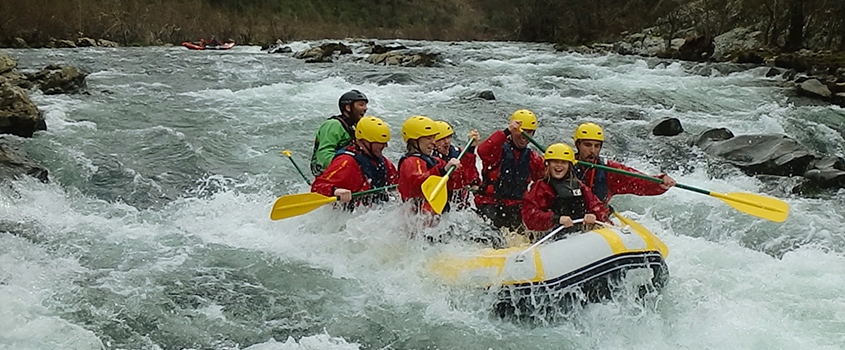 Doing rafting in the north of Portugal is one of the best outdoor experiences to do from Porto, do you know why?
1. It's close to Porto
The best river to do rafting in Portugal is less than an hour from the city.
2. Fun is always included
Laughing at your fear, laughing because of the adrenaline, laughing from your friends faces, laughing because you're happy in the middle of an overwhelming nature...
The hardest part it is not to have a smile in you face all day!
3. It's safe
Doing rafting in Paiva river is safe not only because we have the best trained guides, but also because the river, itself, doesn't require any experience, being the major part of the route on an easy/moderate level.
4. You don't need to know how to swim
You just need to feel comfortable in the water. The rafting vest allows you to float on the water, so you don't need to be afraid of being too tired or to sink!
5. Nature in its raw status
The grand canyon of the Paiva river is amazing! The river isn't very wide, so you feel like you're fitted in the river, surrounded of landscapes as inhospitable as breathtaking...

6. A food adventure outside the city
Afer rafting you'll feel hungry! Our proposal, besides the local tradicional dishes, is frango frito (fried chicken).
The reason is that simple: it's delicious and addictive!
7. It's good for your health
Your rafting journey allows you to experience adrenaline and fun in the nature, far from the stress, the rush, the noise and the polution of the city, eating well, enjoying the sweet sound of the water and meeting new people. Yes, it's good for your physical and mental health!
8. It doesn't depend on the weather conditions
Rain can't stop you, neither can cold weather! The only important criteria is the water temperature, and in Paiva river it is always tolerable.
9. It's the chance of making different things on a city break
Visiting Porto is easy, it doesn't require much time or effort, so if you're planning to spend 3 days in Porto, you should try to spend 2 in the city and 1 for the off the beaten paths!
10. It's the perfect activity for groups and families
Rafting is a teambuliding activity by excellence!
Holidays are for fun with your kids! Holidays are for sport with your friends!
Rafting not only gives you all that diversion, as it is a really good way of bonding with people!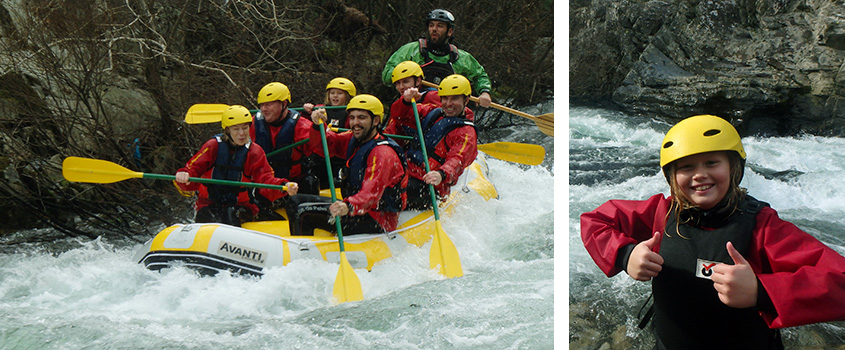 So, did we convinced you? We would have 100 more reasons to do it, because it's easy to talk about something we love to do!
If you're willing to give it a try, we can pick you up and drop you off at your accommodation in the city, or even in Oporto airport!
This is our suggestion for your Easter holidays!

Author: Carla Couto
(Oporto Adventure Tours owner)

Traditionally Rafting is a sport which consists of descending down fast moving rivers in inflatable boats called rafts.
For us rafting means the adrenaline of descending rivers, the fascination of being in a canyon surrounded by great mountains and the comfort of taking a hot shower at the end of rafting.
Finally as traditional foodies as we - Portuguese are, the icing in the top of the cake will be eating and drinking like it was our last day on earth.
That's why rafting in Rio Paiva is so special and we have such a pleasure to make it possible for all the nature and adrenaline travellers that come to visit Porto.
Paiva River is characterised by it's steep granite laced banks, green and dense vegetation and unspoilt natural beauty.
It is one of the clearest rivers in Europe and there is an abundance of fish and birds, so you may even catch a glimpse of an otter or some other fascinating kind of wild animal.
The river's rocky landscape, considerable slope, winding journey and relatively narrow bed offers extreme rafting fun and natural obstacles including waterfalls, waves, holes, bends, trees and crazy jumps!
On the other hand, it is a very safe spot for inexperienced rafters to some degree and it has different levels of difficulty.
Our guides are experienced, holding internationally recognised certificates and the equipment is chosen in detail so that you can obtain the highest level of safety and comfort.
Rafting season usually starts around the end of October and finishes in the beginning of June. So you don't want to miss your escape to nature when you come to Oporto during winter.
At the end of rafting you will be starving... so our suggestion is Arouca. It is the best place for meat lovers around Porto we assure you will discover a new indigenous wine, as every region in Portugal has their own grape varieties.
We don't want to end this post without talking about the locals you will meet during our activities and in the regional restaurant. After this encounter, you will understand why Portugal is known by the hospitality of their inhabitants.
Travelling during the winter to Porto?
Rafting is the experience you don't want to miss!
Final Note:
A full day of rafting from Porto with pick-up and drop-off service, safety equipment, local guides and traditional lunch - €85/person
More information at: This email address is being protected from spambots. You need JavaScript enabled to view it.


Author: Carla Couto
(Oporto Adventure Tours owner)